by PierianDx, on September 28, 2018
Join us October 31- November 3 at the Association for Molecular Pathology (AMP) annual meeting in San Antonio, Texas. Visit us any day of the conference in Booth 800. Also, plan to attend one of our workshops or in-booth presentations.
Workshop 1
Supporting NGS-Based IVD Assays with the Most Accurate, Comprehensive and Clinically Robust Knowledgebase
Clinical NGS has been widely adopted as Laboratory Derived Tests (LDTs). NGS-based in vitro diagnostics (IVD) recently gained FDA approval with many others now in process. These IVD assays facilitate
broad, widespread adoption of NGS-based testing globally in cancer and other complex conditions that require timely, accurate diagnoses and treatment. To support comprehensive interpretation of these assays, we have developed the PierianDx KnowledgeBase. Driven by the richest set of curated and rationalized content of medical interpretations, clinical practice guidelines, FDA therapeutics and clinical trials, the PierianDx KnowledgeBase offers the most well-vetted interpretations and classifications of genomic variants for IVD use.
October 31 @ 3:00 PM in RM 214D (Refreshments provided).
Workshop 2
Guidelines for the Interpretation and Reporting of Sequence Variants in Cancer
Broader adoption of next-generation sequencing-based cancer testing reveals the challenges associated with variant interpretation and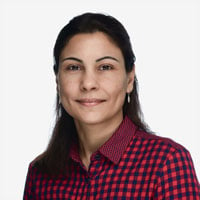 underscores the need to standardize results across molecular pathology labs. In this informative workshop, we review the guidelines developed by the Association for Molecular Pathology (AMP) and describe how to put them into practice using real clinical cases.
October 31 @ 12:00 PM in RM 214D (boxed lunches provided for the first 50 to arrive).
In-Booth Presentations
Interpretation and Reporting of Sequence Variants in Cancer
November 1 @ 3:00 PM


Supporting NGS-based IVD Assays with the PierianDx Knowledgebase
November 2 @ 3:00 PM


Overview of Clinical Genomics Workspace
November 3 @ 10:00 AM